Share Your Story
Would you like to share your experience with others? Please feel free to submit your testimonial.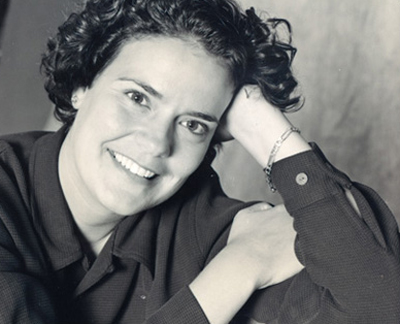 Head office
5770 Hurontario Street, unit 104, Mississauga, Ontario L5R 3G5
To Cindy,
Thank you so much for your expertise, patience, warmth and knowledge in the transition of our new home. Negotiating a mortgage can be extremely stressful within a 5 day business period and your speedy and efficient service lead us in the right direction within a 48 hour period, appraisal and all. We are so grateful that you were referred to us by our real estate agent. You went beyond our expectations and relieved our stress with your attentive and alert presence.
Thanks again for caring and for your impeccable, prompt client service.
Shine brightly, you're a star! Joe and Maria
For many months, I had been fretting over my looming mortgage renewal. As a single homeowner, mortgage renewals brought me anxiety. I desperately needed someone to walk me through my options and answer my (sometimes naïve) questions. I learned about Cindy through my neighbourhood Facebook group. Two of Cindy's satisfied clients had recommended her in the comments. Someone joked that "she likes to give hug to her clients".
I was a month away from renewal when I finally got the courage to contact Cindy. After less than 48 hours of working with her, all I can say is: WOW, Cindy shows her work – she's a star! I have never felt so relieved. Not only did she cut through the noise on the paperwork she'd need, she also explained my credit score, scored me a super deal, took care of it with a quick meeting to walk through the paperwork — and wrapped it up with a big hug! Cindy, thank you very much for your patience, expertise, and lightning speed! I'm so happy that I called you; I would recommend you to anyone looking for your expertise. Tamsin Joy Dollin
We always mention Cindy to our friends whenever they are looking to buy a new place, because she was so helpful with us not with just the mortgage itself, but just how she approached and explained everything for us very simply. We will definitely keep coming back to Cindy for our business, hopefully next time I won't be so stressed, now that I've been through it once.
I can't say enough about what a wonderful experience we had working with Cindy! Right from the beginning, even before she knew whether or not we'd be moving forward, Cindy was helpful, and most of all comforting. And then when it came time to actually get things set up, she was responsive, trustworthy, patient, understanding and answered numerous questions, and made the whole experience very easy to navigate. And that was before we even met her! Once we did, it was the same high quality, knowledgeable and friendly approach. I wouldn't hesitate to recommend Cindy to anyone, whether it's the first time going through it, or if you've been through it before. This is customer service at its best, and really felt like we had someone in our corner, through what can be a stressful situation. Thanks so much Cindy!
Cindy was amazing! We got in touch months before we had even seriously thought about buying a home to get information about the process and she was just as friendly, supportive and helpful then as she was when we were ready to get started! Once we started looking, she was there whenever we needed her and was willing to answer any question – despite how ridiculous. I even emailed her at almost 10 o'clock at night to tell her that our offer was accepted and she responded quickly sharing in our excitement. Every interaction with Cindy, whether through email, phone or in person, was pleasant, helpful and fun. For us, buying our first home was a terrifying thing and Cindy, along with our realtor, made the whole thing not to scary. We can't thank her enough!!!
Thank you Cindy for all of your help! Your overall plan and this mortgage rate will definitely help us transition to one income over the next year and help us financially over the long haul. We look forward to working with you down the road as well.
Thanks again! Angie & Jon
Dear Cindy
I went to thank you for helping me and my family secure a Mortgage. I am very happy how you were able to work around all the issues that came up during the purchase process. Definitely you are my friend and you will always be my mortgage broker and I promise to recommend you all my family and friends. Thank you so very much of making the way easy.
Sincerely, Fadumo
Cindy is everything a mortgage broker should be – clear, straightforward and open with you, and obviously on your side! She went out of her way to accommodate our family, and consistently put our needs first. I'd recommend her to anyone looking to buy a home.
Hi Cindy!
It's so nice to hear from you! I can't thank you enough for everything you've done to help us achieve this goal of owning our first home! The endless number of emails, all your wonderful, fabulous advice, your patience! I don't know what I would have done without you!! I was reading over your reviews as I would love to leave one and they all resonated with me! I feel so very fortunate to have found the best the first time! I have been raving about you to everyone I know that is thinking of buying a home and I will continue to do so! We will definitely be in touch in about 5 years time in not before then!
Until then, warmest regards, Teresa & Saverio
Cindy, I first want to thank you again for making the entire process of securing a new mortgage and getting out of our old one so quick and easy. I thought that it would be a long and confusing process, but you did your best to make it simple for us, exactly what we hoped you could do. I felt extremely comfortable each step of the way that the information I was given was honest and accurate. I now know that I got the most favourable rate out there on my mortgage after I spoke to my friends and family – you really went out of your way to help save my wife and I money and we really do appreciate everything you've done for us; now, and in the future. Every time I hear of a friend moving or re-negotiating a mortgage I am always throwing your name out there for trustworthy financial advice. When we decide to move again you will be one of the first phone calls we make. Thank you for everything.
Cindy is very responsive and presented a range of options for us to consider. When we made our decision on which product and lender to proceed with, she made sure all requirements were in order so the closing process went as smoothly as possible. Cindy is one of the most organized people I have ever met! I wouldn't hesitate to recommend her to anyone.
Cindy has found mortgages for two houses for me. Both with terms and rates better than I could get from my own bank. She's proactive, sees solutions rather than problems, and is a joy to deal with. Both times she guided me through the process like a true professional. I would recommend her to anyone, and have.
At a time when it looked like we would be unable to arrange financing for our new home, we were referred to Cindy. She came through with a finance arrangement that no one else had offered to us. The banks definitely lacked her creativity, knowledge, and experience. They were not willing to dig deeper and work harder. Cindy did! We have now enjoyed the home for over three years, and often think of how close we came to not being able to arrange the finances. Thanks again Cindy! We highly recommend you to any client. Feel free to use our name as a reference.
The present climate for home-buying is anxious enough without the fact that I was financing this purchase on my own. The moment I was introduced to Cindy I knew she had my best interests at heart. She is an excellent communicator who genuinely cares about her clients and their priorities. She negotiated an excellent rate for me… and somehow even managed to make the paperwork process enjoyable! I would not hesitate to recommend Cindy's services to any of my friends or colleagues.
I've dealt with many financial professionals in my C.A. practice but Cindy really stands out. She saved me a lot of money when I switched to her instead of using the same bank I had dealt with exclusively for 15 years. Not only has she given me and my clients excellent service, she is a source of helpful advice and wisdom as well. And she's one of the most charming people I've ever met.
I first want to thank you for making this entire process so quick and easy. Being someone that knew nothing about mortgages, I felt extremely comfortable that the information I was given was honest and accurate. I know that I got the best possible rate on my mortgage, one that my bank could not beat! It is a pleasure working with you, and I will definitely be recommending you to everyone I know! Thanks so much for all of your help; I couldn't have done it without you!
When I bought my first home, the first thing that came to mind is "how on earth will I get through this complicated process?" I was introduced to Cindy by my real estate agent and simplicity entered my life. I cannot understand how anyone would go through the process of buying or selling without Cindy – she made the process so effortless and enjoyable. Her knowledge of the industry, coupled with her vibrant personality are second to none. She has just proven her skill again as I have sold my first condo and bought another house – again, with complete piece of mind. I would recommend her to anyone buying or selling their home in a heartbeat.
My husband Steve and I were in a bind when it came to refinancing our mortgage. I had been avoiding talking with a professional because our situation was complicated. Our issues seemed to us completely overwhelming. A friend of ours recommended Cindy and as soon as we spoke, I knew she was the person for us. Cindy was friendly, prompt and personable. She gave us various options in a very straight-forward manner. Steve and I felt that Cindy put our questions first and our worries at ease. She truly was a delight. Time and time again I will recommend Cindy. She makes the experience of getting a mortgage or answering difficult financial questions regarding your house simple and stress free.
Professionalism and follow through is the best way to describe Cindy. She has a natural ability to understand peoples individualized needs, she takes the time to explain the process involved and makes herself available. Cindy is a pleasure to work with and has been a great contact to use for family and friends. Cindy has become part of the family.
I have normally dealt with the banks for my mortgage needs and was a bit hesitant to contact a 3rd party mortgage provider. I was skeptical that they could do better than the banks and was very pleased to see that Cindy was able to provide me with competitive rates. In addition to getting me the lowest rate, she kept her nose to the ground and was able to trim almost a half percent off of the rate before closing day. I don't believe that the banks would have done that for me if I had dealt direct with them. Cindy made the process very easy for me ~ as a working professional my busy schedule did not allow me the extra time needed. I would recommend Cindy to anyone looking into mortgages ~ she is one of the best !!
Cindy Pusateri is a fantastic mortgage broker. She is someone who is always willing to go the extra mile to get her clients exactly what they want and need. She is a true professional who understands the importance of customer service and I never hesitate to recommend my clients to Cindy when looking to buy a home or refinance an existing home.
What makes Cindy stand apart is her willingness to go the extra mile in the name of service. It is one thing to find the best interest rate available, but it is whole different story to deliver the best rate with a smile. This executive level service seems to come natural to Cindy. When I was out of the province far from a fax machine, Cindy used her banking contacts to make things move smoothly. When I work with Cindy, it feels like I have a friend at my side. I can ask any question and Cindy takes the time to talk me through the process. Cindy is someone I can trust. My friends and family have had the same positive experience when working with Cindy. Over the years I have bought several properties and none of them closed without a hitch in the timeline. Cindy makes these problems go away, making the whole process more pleasant for me.
Without Cindy, we wouldn't have our house. It's that simple. We had a very quick closing and the bank that held our mortgage would only give us bridge financing if we had an offer on our existing home, but it just didn't happen in time. On top of which we'd had to use our line of credit for the deposit, so on paper we didn't look like a wise credit risk. With every day that went by we became increasingly convinced that we were going to lose both our dream house and our $35,000 deposit. It was incredibly stressful, but then our real estate agent connected us with Cindy. Her unrelenting efforts on our behalf combined with her established relationships in the banking industry and knowledge of the products available saved the day. We got the mortgage we needed (at a great rate) and there is absolutely no doubt that we would not have been able to do it on our own. We've already recommended Cindy to friends and will continue to do so as long as she's in the business! Thank you Cindy!
We really enjoyed how easy Cindy made the mortgage process for us in the purchase of our first home! Her enthusiasm and energy made her a pleasure to work with, and her expert knowledge was extremely helpful. Thanks Cindy!
Cindy was just great to work with all-around. She is incredibly knowledgeable, thorough and patient, and delivers the best client service around. Our experiences with her left us better informed, totally comfortable and absolutely confident that we were getting not only the best rate, but a mortgage with options that best served all of our needs. We have already recommended Cindy to our friends – all of whom have also raved about their experiences – and heartily recommend her to anyone else. She not only does an impeccable job, but is a pleasure to work with!
Working with Cindy was a great experience. She has a high level of expertise and extensive knowledge of the industry. Not only were her products highly competitive, but her level of service was unsurpassed. We were confident that she was always looking out for our best interests. She made getting a mortgage as simple as possible. Thank you!
Mortgages are a commodity. They are only two differentiators, the first is the rate, and the second is the service that you bring to the table. The rates have little variation, what makes you stand head and shoulders above ANY competition is the level of service and professionalism you bring to the table. You create a 'project plan' for each mortgage that comes into you, and you work the plan flawlessly each time, and you pick up the pieces when ever any of the other players involved drop them, so that from a customer perspective it's always no sweat to deal with you. If everyone worked as you did, everyone would only have to work half as hard because no one would have to do things twice. In short – you're the best at what you do.
Our mortgage was up and my partner and I had been told we should speak to Cindy. We'd never used a broker before and didn't know what to expect.
We had not been happy with our bank and we wanted someone who could offer a broader perspective and be patient with us because, frankly, we were naive when it came to matters of home financing. What can I say but, WOW… Cindy was just brilliant. She made things really easy for us to understand, and was unbelievably conscientious and patient in dealing with our MANY questions. We all know getting a mortgage is a really big decision, and frankly for people like us, quite intimidating.
That's why working through it with Cindy was such a wonderful experience, and I have to add, it was a very profitable one also. I calculate that we are saving nearly $6000 a year ($500 a month) on our current mortgage, through Cindy, compared with our last mortgage. It's extraordinary… and so is she, we can't recommend her highly enough. Heaton and Pernell
Cindy has now handled two of our mortgages. The professionalism and dedication that she provided us with each time will cause us to call on her for any future mortgage requirements. She made the entire process much less stressful than it otherwise would have been. She was always extremely friendly and willing to listen to our concerns. She was patient and explained everything in detail, even if it was the third time that we asked the same question. She constantly kept us informed throughout the process and responded quickly to any requests for information. Her efficiency was above and beyond. Thank-you Cindy!
Cindy Pusateri is a professional that cares about your well-being in making one the biggest financial decisions of your life. That means explaining complex financial jargon into straightforward information. Her open nature allows for collaboration, which is all backed by her expertise attention to detail and experience. She is a pleasure to do business with and you'll never meet a more organized and service oriented professional. My partner Bill and I don't hesitate to recommend her to our friends, family and colleagues.
Cindy was first recommended to me by my sister, who recently purchased a house and couldn't stop raving about Cindy's services, expertise, professionalism and approachability. As first time home buyers, my boyfriend and I were unclear about a lot of things and had a lot of questions about the home-buying process. Our relationship with Cindy began while she spent well over an hour with us on the phone, patiently explaining every step of it. She was extremely kind, helpful, informative and quick to get back to us during every part of the process. She not only had a great deal of knowledge and dedication, but also an uncanny ability to ease the 'house buying anxiety'. We could not be happier with the service we received from Cindy and I'm sure it wasn't the first time she went above and beyond for her clients. It was an absolute pleasure working with her and we could not have done it without her help. We will definitely recommend her services to anyone we know in need of a mortgage!
Cindy is an incredibly organized, creative, resourceful and personable mortgage consultant. She has been incredibly responsive, thorough and gone the extra mile for me on the 3 mortgages that I have sourced through her. I really enjoy working with Cindy and I highly recommend her!! Regards,
Cindy was the first mortgage broker I ever used and I was astonished with the service I received. I've purchased property before and used my home branch and they were nowhere near as helpful as Cindy. She was on the ball with everything that I needed and was constantly able to get me lower rates before my actual closing. I've recommended her to a few friends and they have thanked me for it!
When looking for the most competitive mortgage rate, Cindy proved to be the most efficient broker I have ever dealt with. I like the fact that Cindy sees things through thoroughly with a clear cut focus, which in the end, benefits the customer. Her knowledge and ability to communicate the best mortgage product for our needs was paramount. Working with Cindy was a very pleasurable experience.
I would use Cindy again and again! Mark Jones, Merrill Lynch Canada Inc.
Hi Cindy Darling!
I am sending you a referral for your absolutely wonderful service!! I can't tell you how much I appreciated the experience!
I would highly recommend Cindy Pusateri as a mortgage broker. Cindy goes above and beyond to exceed every expectation in providing the best rates, service, and comprehensive financial management of every aspect of your mortgage. I had the utmost efficiency, with instantaneous responses and tenacious efforts in a period of stress, where timing is of the essence.
Cindy is highly professional, and has unsurpassed expertise in anticipating all of the customization necessary to maximize your every need. Cindy explains every aspect of your transactions clearly and effectively. Your best interests are reflected as her highest priority. Cindy conducts all of her business with exceptional care, tenacity, attention to detail, and warmth. I had complete confidence, comfort and security in with all my mortgage needs and Cindy made the process not only informative and easy, but pleasurable! In my 20 years of dealing with mortgage processes, Cindy Pusateri is proven as the most highly competent, integral, and service oriented mortgage broker I have had the pleasure of working with! Warmly, Michele
I approached Cindy Pusateri by my friend's recommendation almost two years ago when I decided to sell my condo and buy a house. During those two years Cindy patiently did a few mortgage preapprovals for me. She answered hundreds questions I asked, she consulted me on my financial situation as I would be her best friend; she helped me to find solutions. And finally: I bought a house! On the human side, Cindy is a cheerful person. Always positive. It is pleasant to work with her. On the business side, she is super knowledgeable and she is a fast communicator. You will NOT be waiting for her reply for "two or three business days", you will have your answers right away. I strongly recommend Cindy to be your mortgage broker and guarantee that you will be happy with her service.
Hi Cindy,
I just wanted to thank you again for all of your work and help with getting me a mortgage. Your professionalism and cooperation is great and I will always be your client.